From:
Martin Bigler
Date:
Dear Friend,
Are you lacking focus?
Do you need motivation to move projects forward?
Are you getting too distracted and bombarded by all the noise out there?
Do you wake up in the morning not feeling motivated?
Do you want to become more productive and reach your goals faster?
Well, read on...
Why Do You Need Motivation?
Motivation is what drives you into achieving goals in life. Without it, any task you will perform will feel dry and empty.
It is one of the core differences between a hard working person and a hard working machine.
Also, motivation acts like a sort of adrenaline rush in the blood stream.
It can make you achieve things which you normally cannot. It is like the fuel that keeps a fire burning.
What I'm about to present to you is a handy reference guide to getting and staying motivated.
It's a guide which you want to keep close by whenever you need motivation.
So without further ado...
Introducing:
The Motivational Handbook!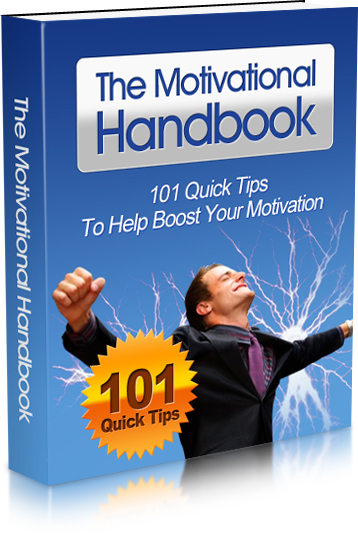 A valuable guide sharing 101 powerful tips to help boost your
motivation anytime, anywhere.
WHAT'S EXACTLY INSIDE THIS GUIDE?
101 powerful tips on motivation. Easy to read. Easy to implement. Straight to the point.

Here are just a few of the titles of the tips inside this guide:

Know that negative thoughts are normal
Find the right inspiration
Be your own inspiration
Set a final goal
Segment your goal
Recall your goal daily
Exercise humble optimism
Exercise healthy pessimism
Jump ahead
Visualize the steps you need to take
Have a backup plan
Make a progress chart
Take time to look back
Have other goals in life
Make smaller achievements
Avoid small mistakes
Avoid becoming the perfectionist
Do not panic
Sort out the unimportant worries
Have a simple eye
Loosen up the gear
Find friendly and supportive competition
Celebrate the success of others
Why getting a coach or mentor will drive you to succeed faster and better.
How to stop negative thoughts so you don't end up in a slump.
Rewarding yourself to stay motivated.
How to reach your goals by having a "goal buddy".
How to take on challenges to help you succeed.
How to build momentum and stay adrift.
+ much, much more!
This entire guide is downloadable in an eBook format so you can download your copy today and start extracting valuable tips from this eBook.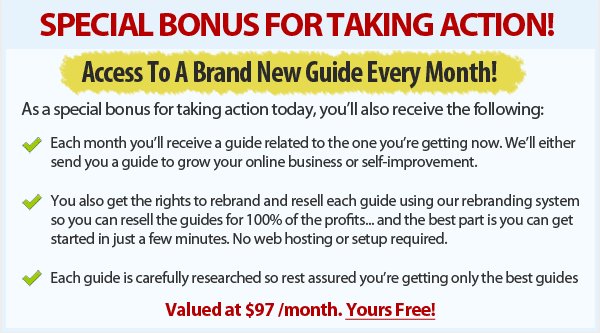 Get Instant Access To This
Package Right Now!
Look, you could spend countless hours trying to learn all this yourself or you could simply download this guide today and save yourself all the time and hassle.

The choice is obvious.

You can get all this today for a measly $7.00!

That's a steal of a deal, considering you'll get instant access to this valuable package.

Your purchase is absolutely risk free. Try the product for 30 days, and if you're not satisfied just send me an email and I'll send you a refund right away. So there's absolutely no risk on your part. All the risk is on me.
So go ahead. You have nothing to lose. Grab your copy today!
YES! Give Me Access To This
Guide & Bonus Right Now!
I understand I'll get instant access to this package
Regular Price: $27.00
Today Only: $7.00!
To Your Success,
Martin Bigler

P.S. You can either stay unmotivated, or you could download your copy of The Motivational Handbook today and start experiencing more focus, productivity, and motivation after going through this guide. The choice is obvious. Get your copy today! Click the Add To Cart button!