From: Frank Bauer Aurelius Tjin
Date:
If you've ever wanted to get a little sneaky peek at how someone else's online business works for once, even if it's to see if you're doing things in the right way, now's your chance.



7 Products In 7 Days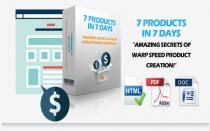 Just think, what could you do with four new product ideas twice a week that only take you an hour to conceive and start building? I'll assume if we're on the same wavelength here that you'd see a big fountain of cash flowing right into you lap.

This isn't something that came naturally.

This isn't something that I was born with.

This is a method that I've learned and honed over nearly seven years of product creation in the online world, whether those products are for myself, or being created for someone else, it's a great feeling to be able to pull this off. I'll show you exactly how I've been leaving my competitors in the dust with this method, and hey, best of all from my experiments on other people (ethical ones, I promise) they can learn and start using this method in 40 minutes flat.

My bet is that you can too.
Let's see if you have what it takes
Learn how to tap into a constant flow of ideas that will never leave you wondering what you can sell next


Discover why your ideas are being stolen as you read this


Listen in as I show you exactly how I come up with no less than 5 new viable product ideas every 7 days.


Avoid the number 1 downfall of online business people trying to create products of any sort.


Originality is the key.


I'm going to show you how to bring your products to life through information products that people actually read.


Plus a lot more...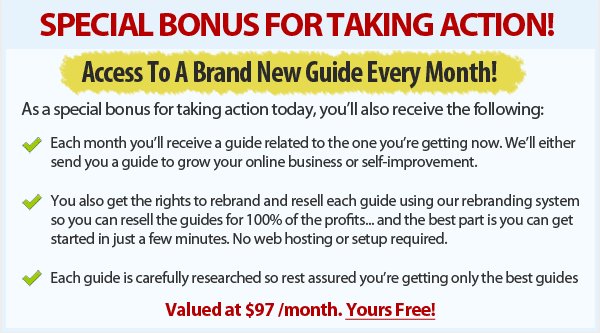 Your purchase is absolutely risk free. Try the product for 30 days, and if you're not satisfied just send me an email and I'll send you a refund right away. So there's absolutely no risk on your part. All the risk is on me.

Now you're probably thinking..."This sounds great but..."


"Will this work for me?"

If you're looking for an easy way to make money without doing any work, then this is probably not for you.


Everything you're about to read is tried and tested material. This will apply to your business not just once, but for many years to come. It's an investment not just for today, but far into the future.


It doesn't matter if you're green behind the ears or an internet marketing veteran.


On top of this course I'm also giving you unrestricted PLR rights to this product so that you can set it up as your own, label as your own, name your own price and be making money by tomorrow, keeping 100% instant profits all to yourself!




Grab Your 7 Products In 7 Days Complete Blueprint With Full Unrestricted PLR Rights for only $47 $7.00.



Please click the Add To Cart button right now and take ownership of 7 Products In 7 Days TODAY!

Get Instant Access Right Now!
Yes!
I want instant access to 7 Products In 7 Days Today!
Regular Price: $27.00
Today Only: $7.00!
To Your Success,
Frank Bauer Aurelius Tjin