From: Danny Cash
Date:
Are you someone who's just starting out with online marketing?
Are you trying to take your Internet business to a whole new level?
Well, listen up...
Starting and growing an Internet business takes more than just commitment, dedication and hard work.
There's so many things to consider when it comes to running an Internet business. You have to consider the technical aspects of an Internet business, like:
Web hosting
Domain names
Setting up your website
Designing your website
Copywriting
Building your email list
Generating traffic to your website
Social media
Testing and tracking
Outsourcing
Blogging
Article marketing
Video marketing
Systemizing
Accounting and bookkeeping
Joint-venture partners
Affiliates
Promoting and advertising
and so much more...
Internet Marketing Can Be Overwhelming
It can be overwhelming, especially if you're just starting out.
All of these elements are all important, but which ones should you focus on?
Knowing the technicalities of running an Internet business will speed up your success, but without the proper mindset, you won't be mentally ready to make this "Internet business" work.
So I've done something about it, and I'd like to share it with you.
Introducing...
27 Principles of Internet Marketing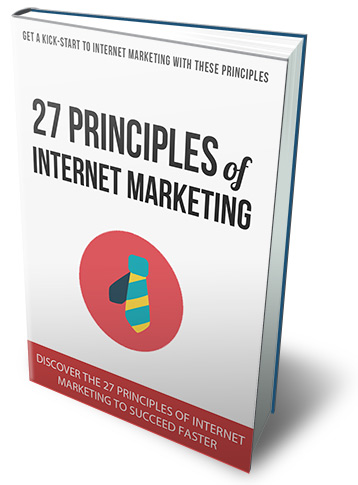 I've written a special report for you where I share 27 of the most important rules and methods I have followed which will help you get started with Internet marketing as quickly and easy as possible...
Here's just some of the things you'll discover inside:
An easy way to base your product or service around - here's how to do it.


Think of customers this way and you'll be able to sell your product or service easily. There's no "magic pill", simply follow this rule to reap the benefits.


How to present your website so it looks credible. A website will either break or make the sale. Follow this rule and you'll generate as many sales and leads as possible.


A surefire way to allow you to make more sales to your existing customers and convert prospects into eager customers.


A simple rule to follow to help you get more work done. If you want to build a real business, follow this crucial yet simple rule.


How to take your business to the next level by simply looking for __________.


Why joint-venture partners can play a big role in the success of your business. I've provided a template email you can use when approaching potential joint-venture partners to make it dead easy for you. How much extra can a partner make you? An extra $500-$10,000 a month?

That's just the tip of the ice berg! There's a whole lot more in this guide.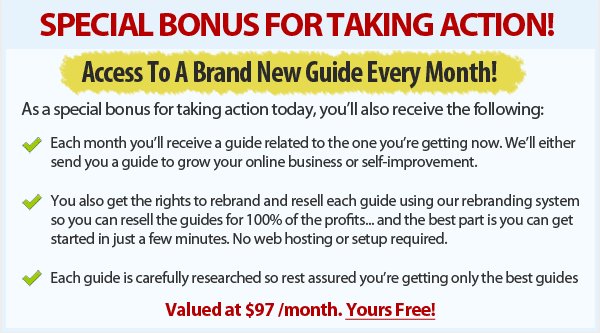 How Can I Use This Powerful Guide Right Now?
You can own 27 Principles of Internet Marketing today for a mere $7.00.
That is a truly incredible value, especially considering the significant difference it'll make to your success.

Did I mention this eBook is only $7.00? It's definitely a point worth repeating. You will be hard-pressed to find a more valuable resource.
Your purchase is absolutely risk free. Try the product for 30 days, and if you're not satisfied just send me an email and I'll send you a refund right away. So there's absolutely no risk on your part. All the risk is on me.
I'm delighted to have the chance to share this powerful guide with you, and I know you'll be very happy with the results.

Again, you will receive the comprehensive and valuable insights you need to become successful for only $7.00.

Please click the Add To Cart button right now and take ownership of this valuable eBook TODAY!
Get Instant Access Right Now!
Yes! I want instant access to
27 Principles of Internet Marketing
Regular Price: $27.00
Today Only: $7.00!
To Your Success,
Danny Cash